Goa is a seaside Mecca for vacationers — newlyweds, families and many, many groups of young guys out seeing their country (one recent college grad we met spent 24-hours on a train with his buddies to get there). We visited during the off season when most foreigners weren't around.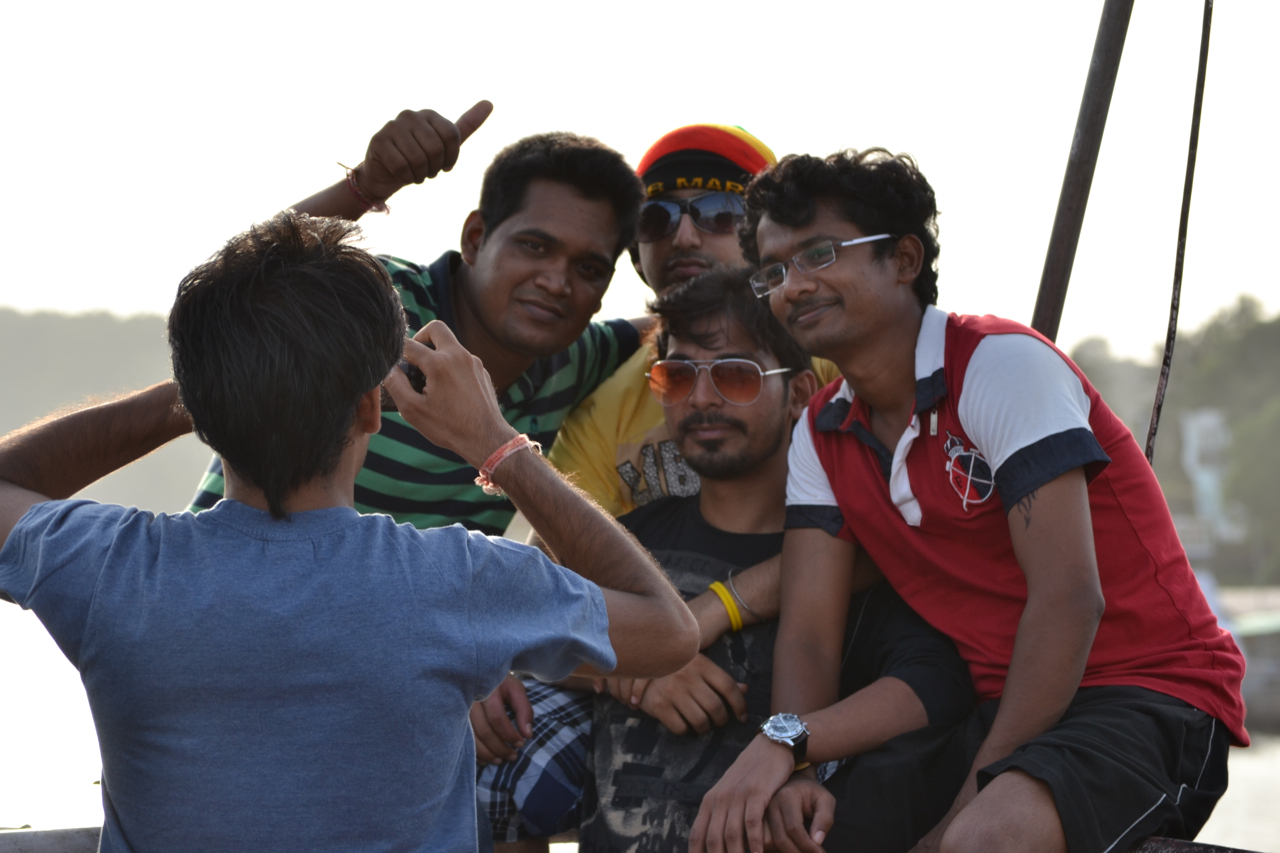 We saw one woman in a bathing costume, an old-fashion neck-to-knee suit with tutu ruffle and wide stripes. Everyone else went into the surf fully clothed. Lifeguards spent a lot of time whistling folks back up the shore. The monsoon season was whipping up the surf. We were told the Arabian Sea is normal flat.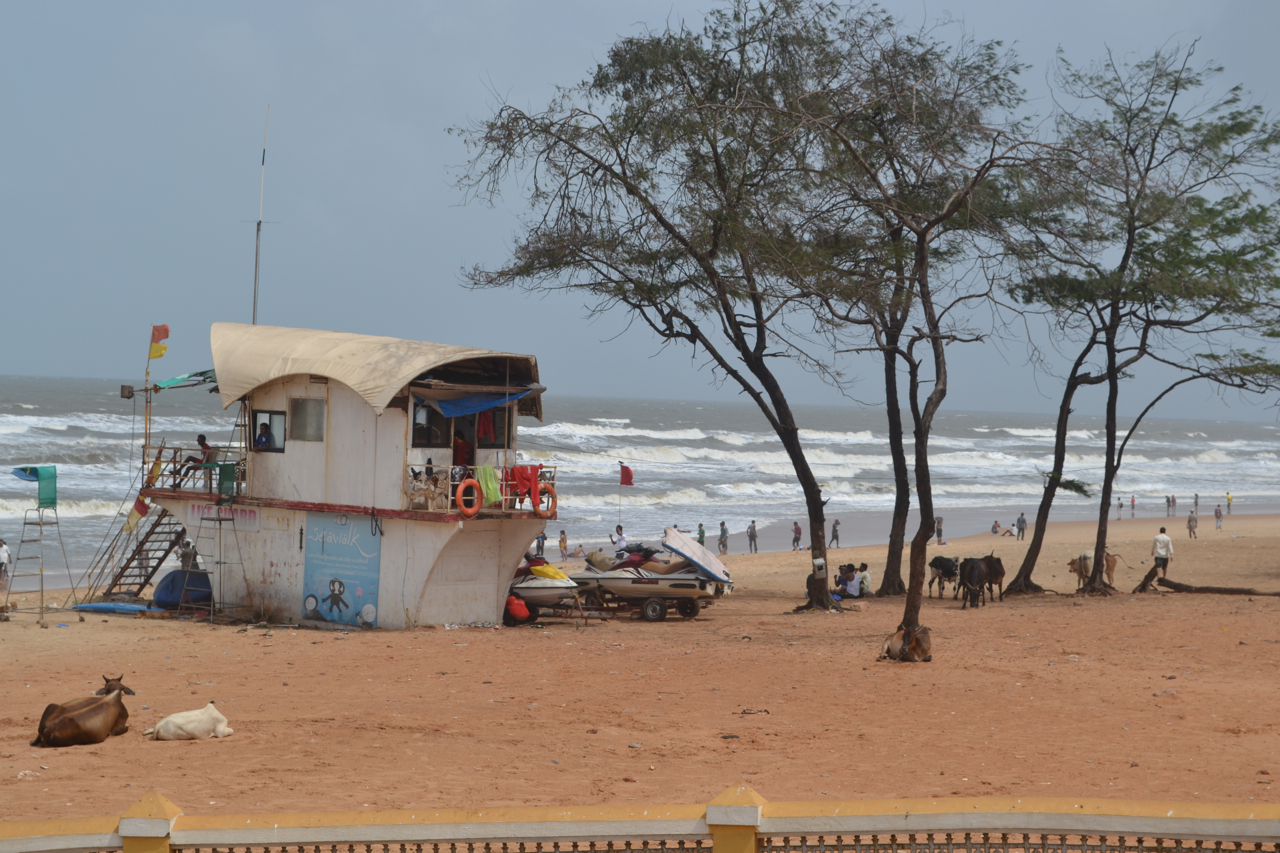 Yes, those are cows on the beach next to the lifeguard house.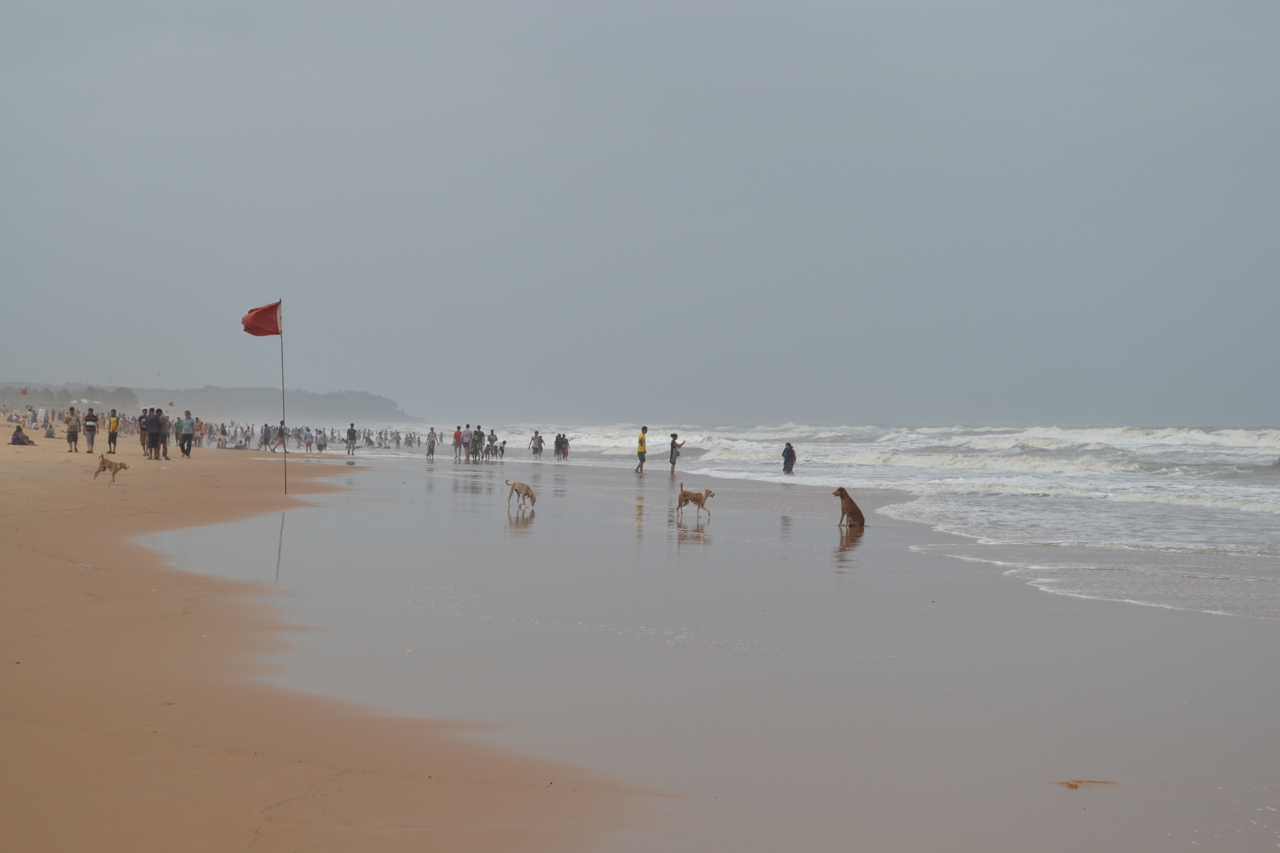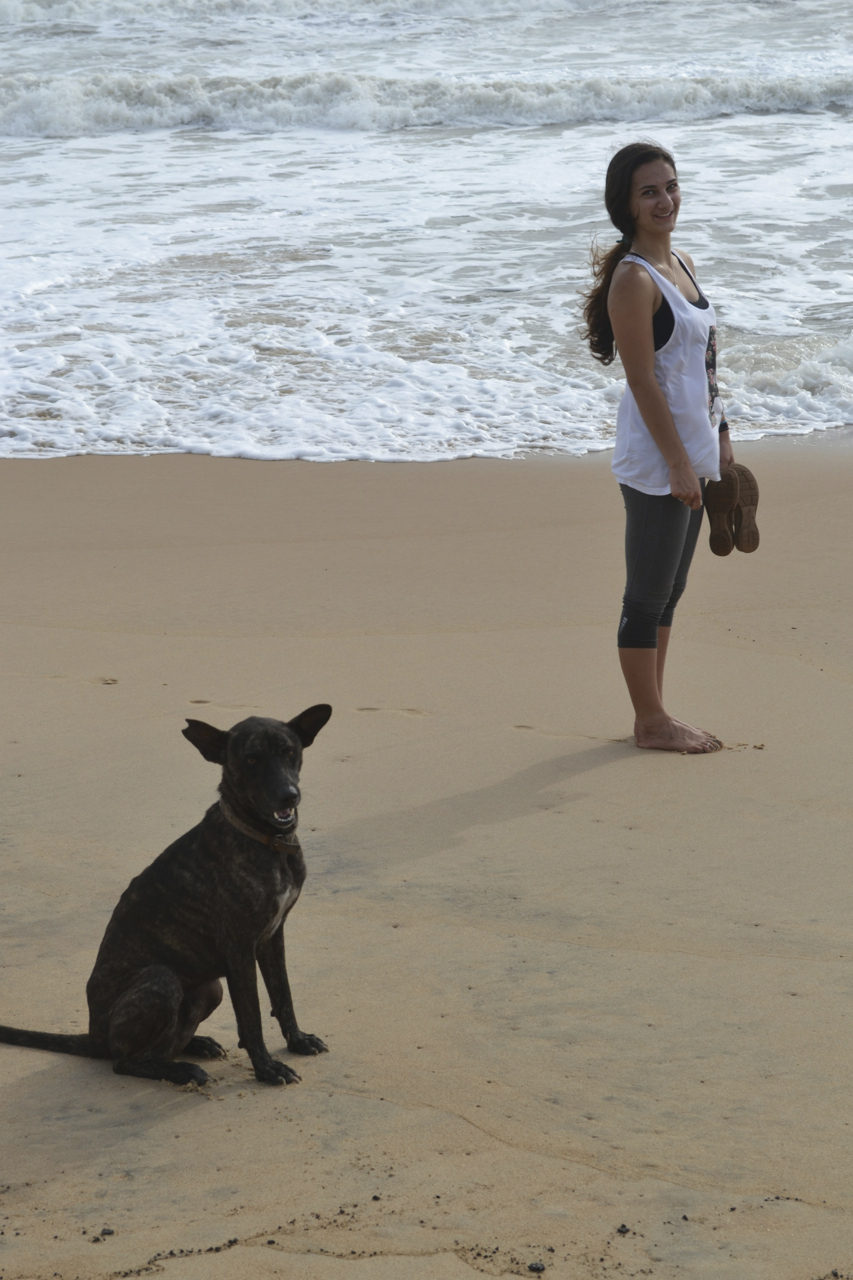 We made a friend at the beach. He was really hopeful that maybe we had a treat for him. About every couple hundred yards, he had to meet and pass the approval of another pack of dogs to get down the beach with us.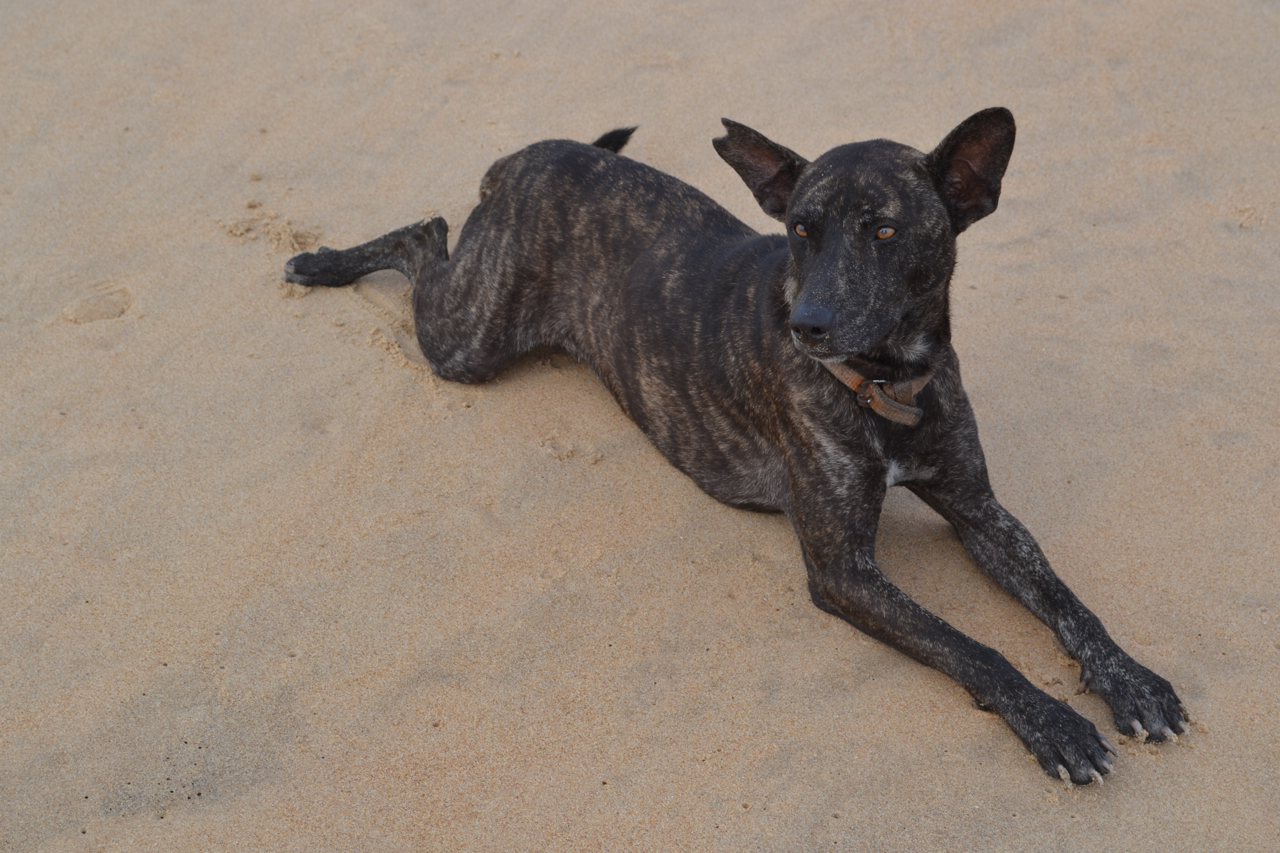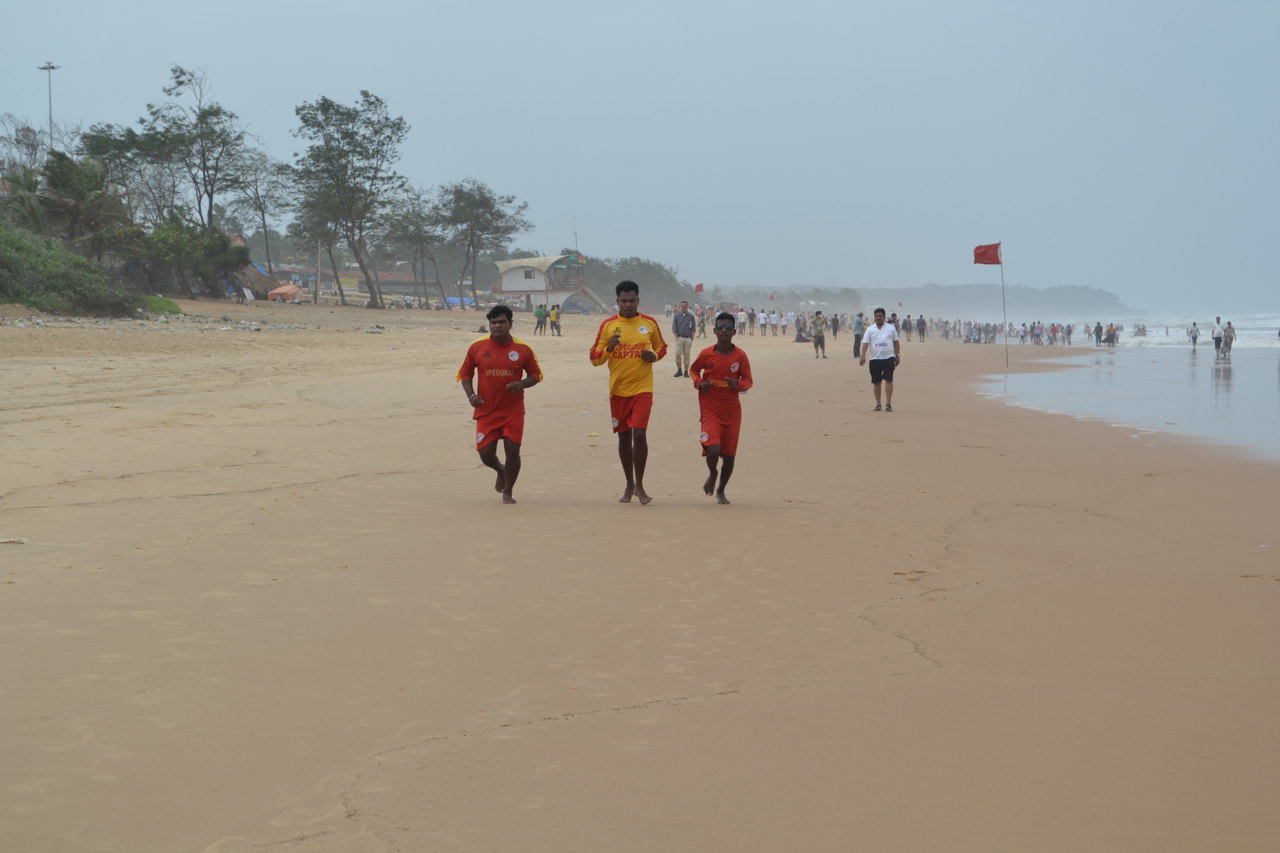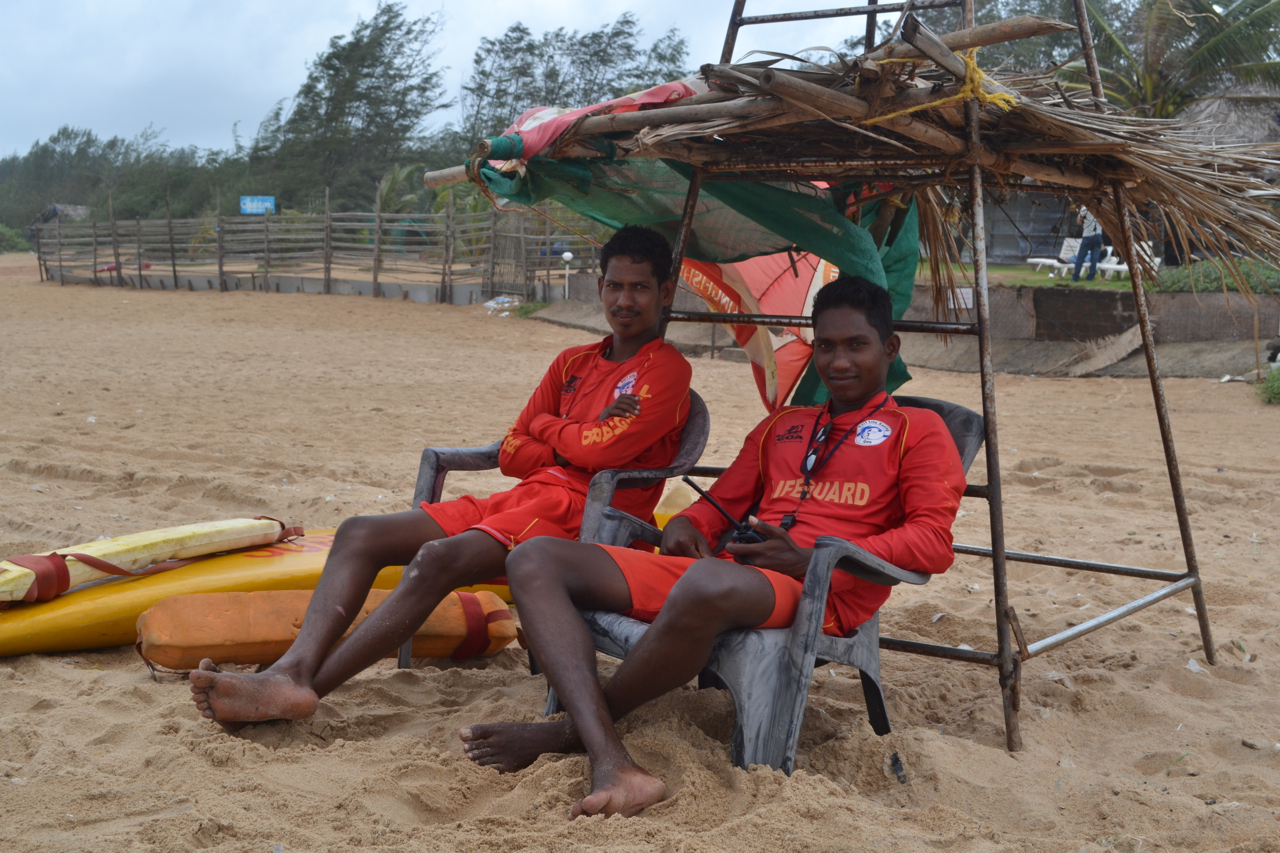 They did not understand my joke about Baywatch . . .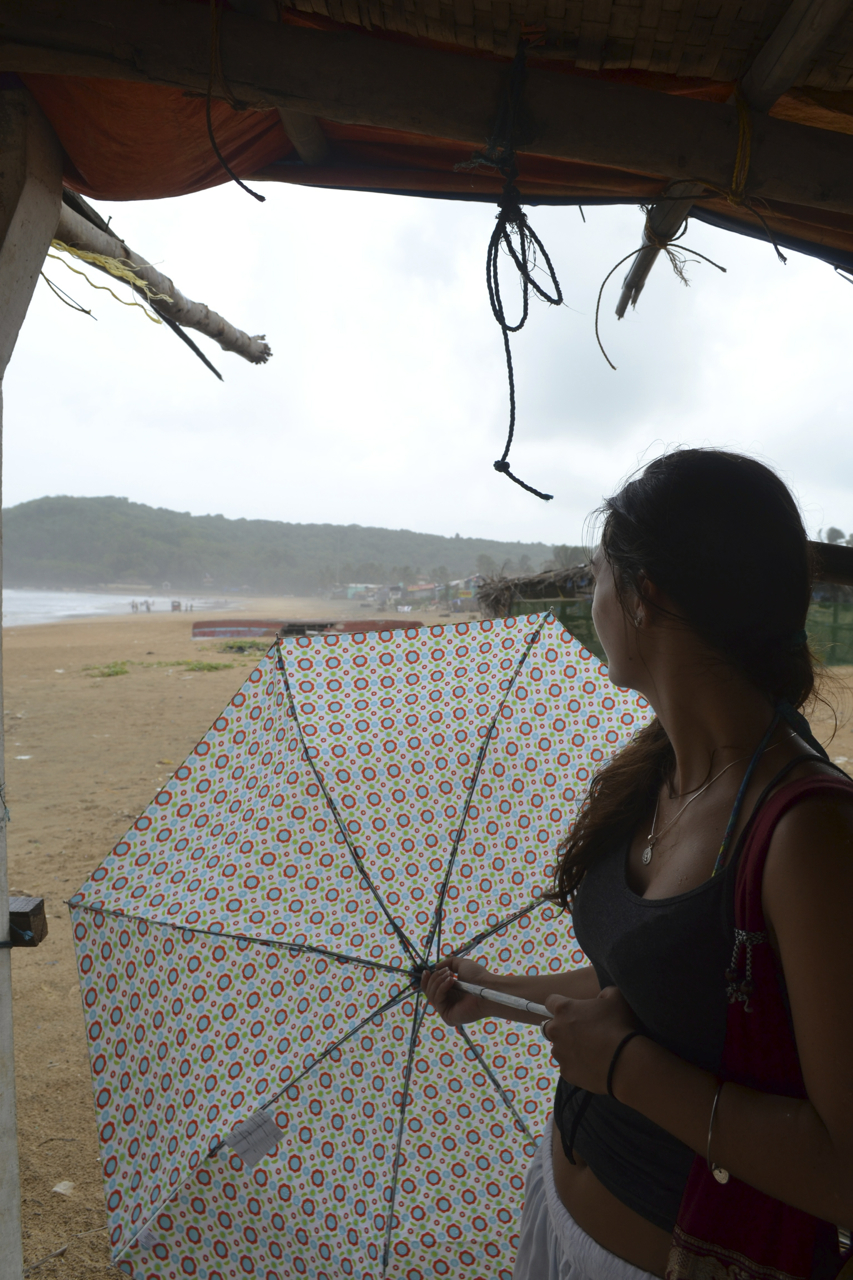 Waiting out a little down pour. It was still warm and pleasant.