Lord Shiva is "stands" 65-feet tall from his cross-legged lotus position in front of Mount Kailash. We walked along with some of his devotees, a few of the thousands of visitors who come to pray, pay tribute or seek blessings.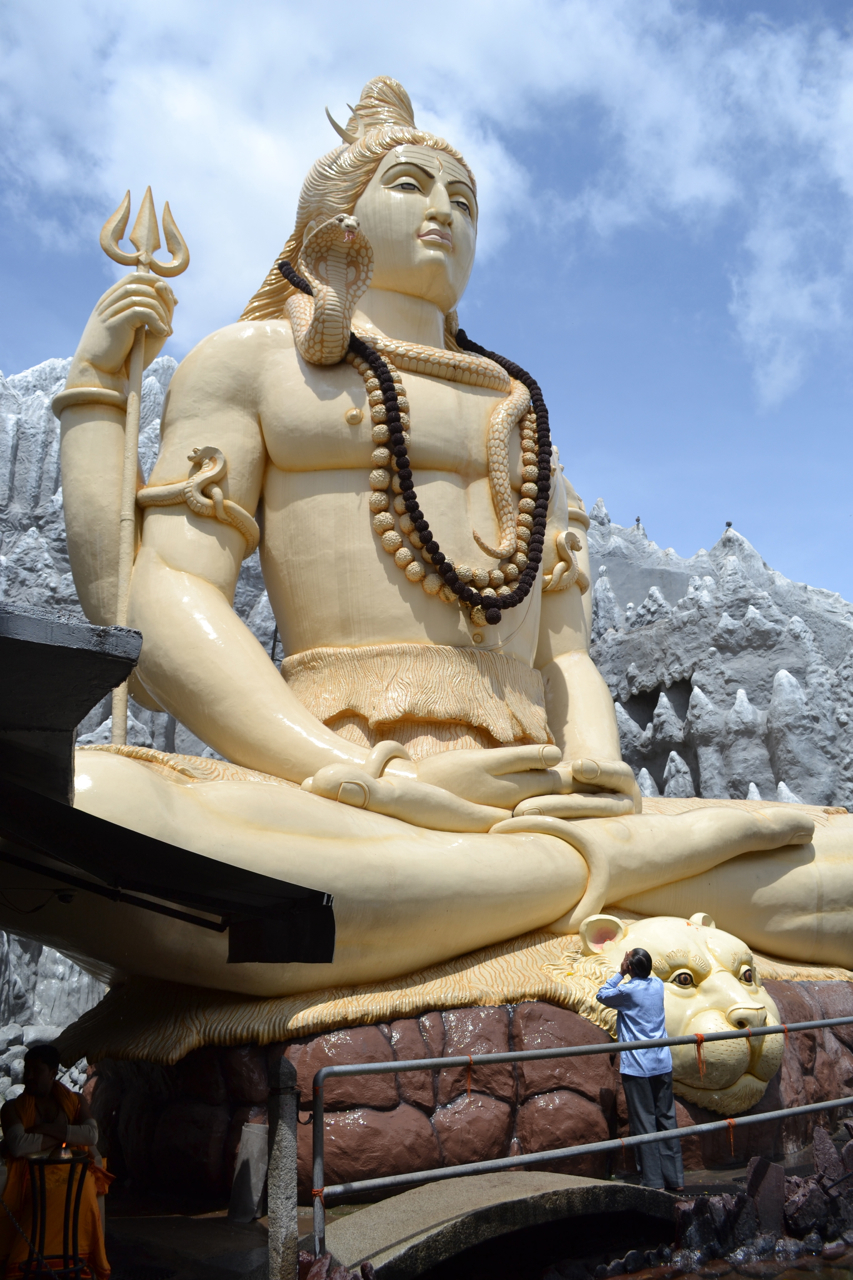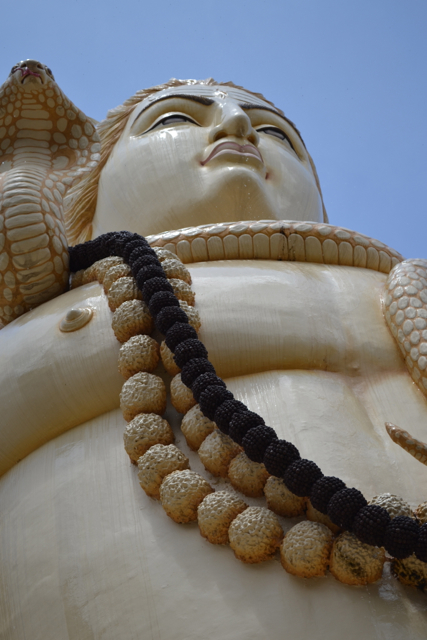 Both benevolent and fierce, Shiva is the transformer and the destroyer.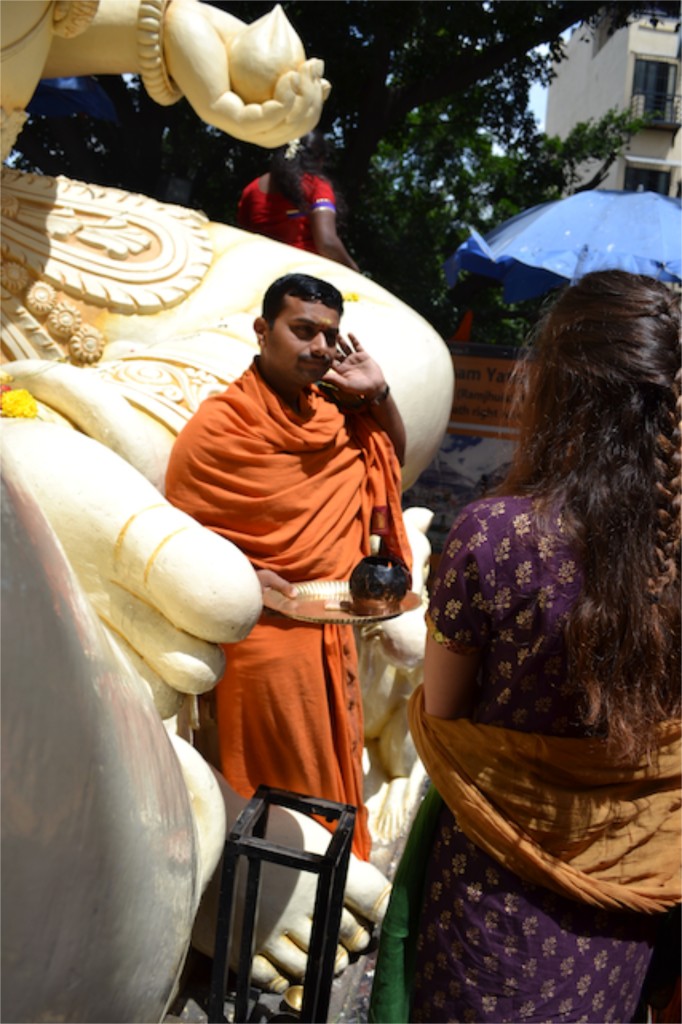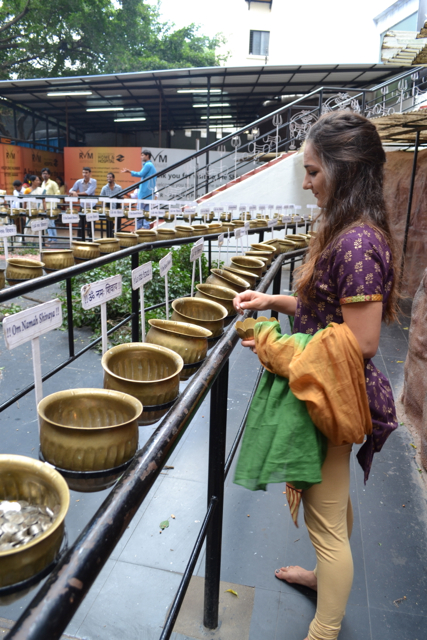 We were grateful to our driver "James" who walked us up to the entrance of the statue and helped us pay for admission and sandal storage. We received an orange ticket with six or eight tabs that were suppose to be torn as we made our way through the various "activities" for lack of a better word. Here you are given a bowl of coins that you place in bowls and recite "Om Namah Shivaya."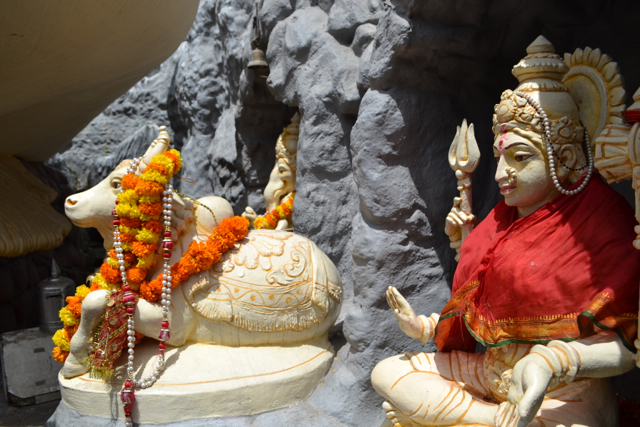 This is Nandi, Shiva's sacred steed. He is the bearer of truth and righteousness.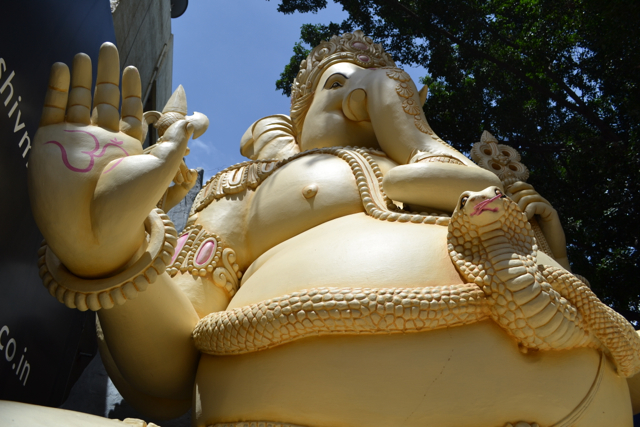 Lord Ganesha, remover of obstacles and deva of wisdom, sits above the pathway that goes under the Shiva statue. Here you take a journey through the 12 lingas. I noticed that the family in front of us didn't take their children through the dark maze with a rope bridge. (Frankly, I was a little nervous; but, glad to have my brave companion, Miss Nat!)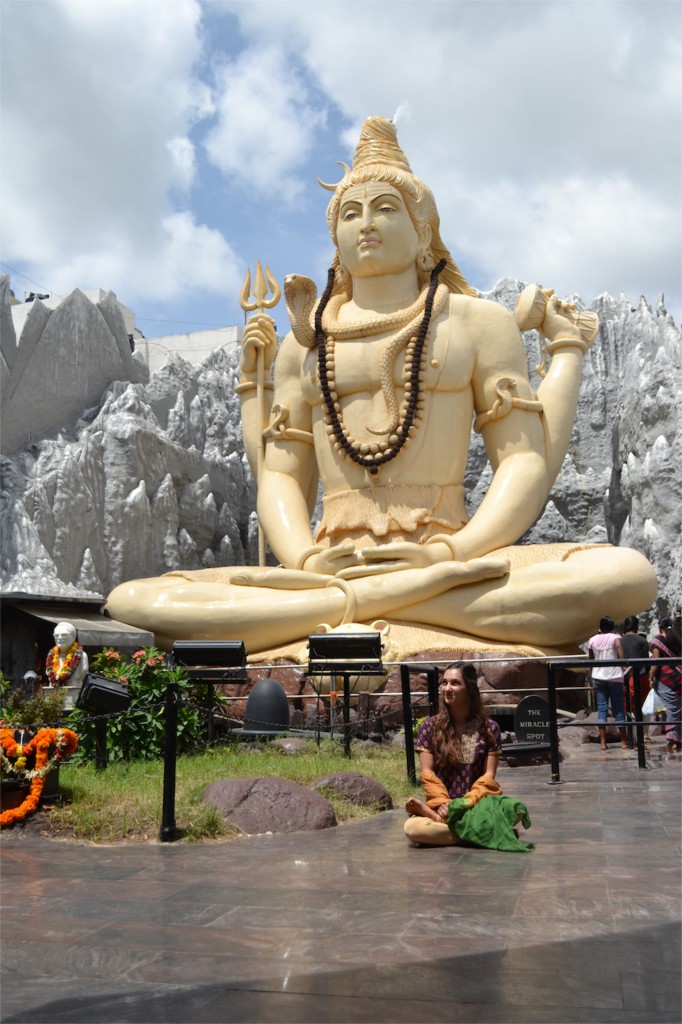 Hoping for Shiva's blessings as we practice yoga. More on that in another post.