Pongal, an Indian comfort food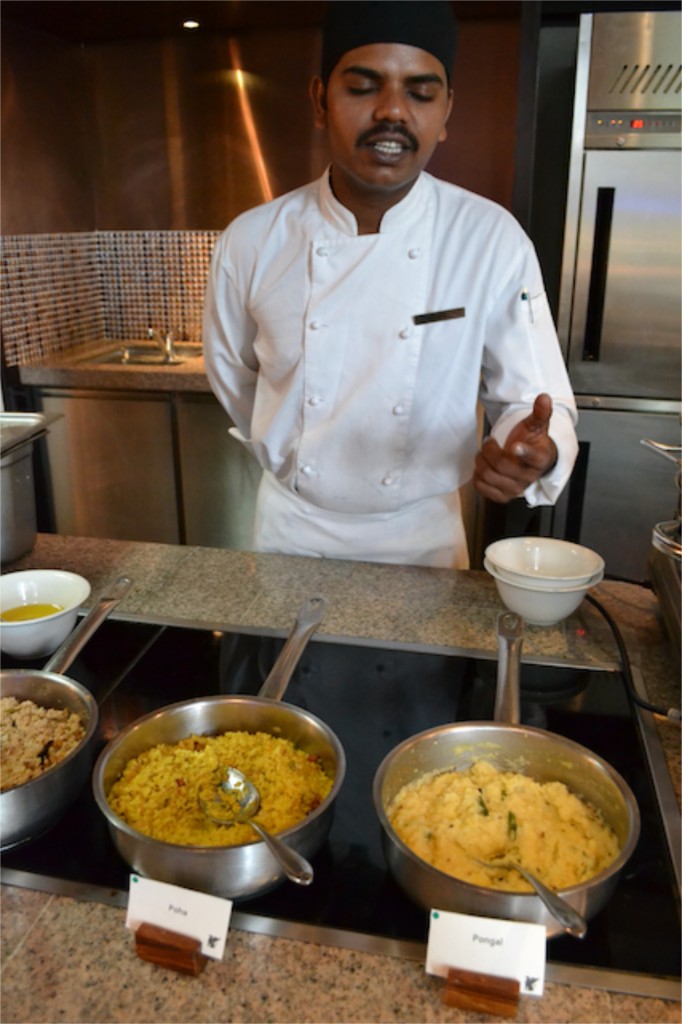 Breakfast includes a little of everything for European and Asian travelers. This kitchen was devoted to Indian fare. This morning I tasted Pongal, which was described as a breakfast comfort food — and also something you might eat if you weren't feeling well. It reminded me of creamy grits with a mild Indian seasoning. Tasty! Many thanks for the chef who sizzled the grill to make the fun photo below.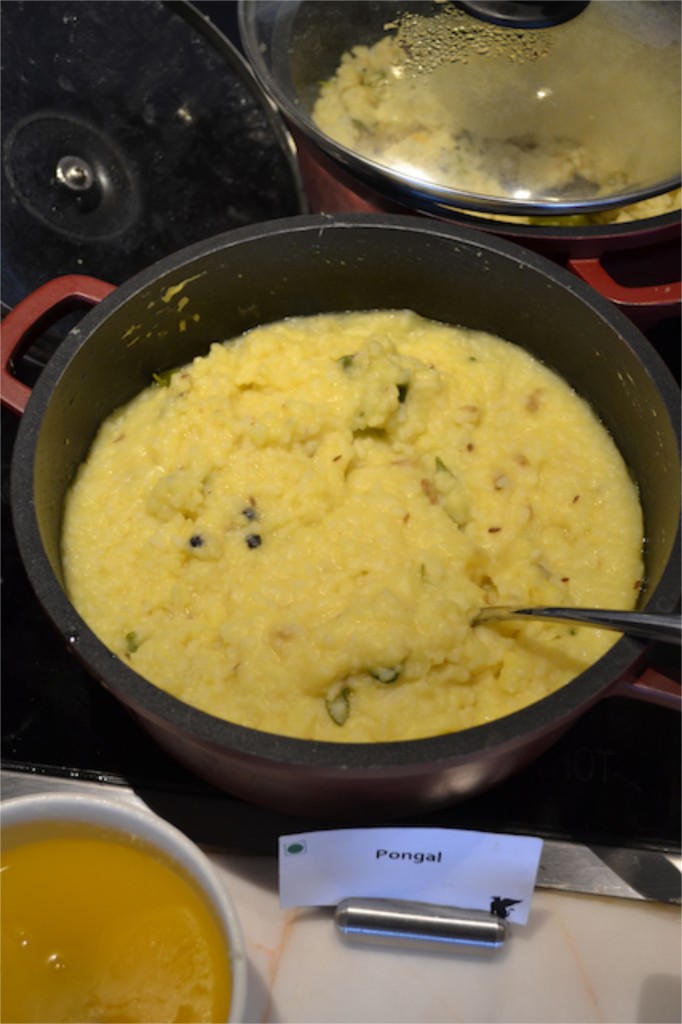 Ingredients for pongal: rice and yellow lentils, milk, ghee, ginger, cumin seed, peppercorn and curry leaves. Here is a link with a pongal recipe. This one has the addition of cashews.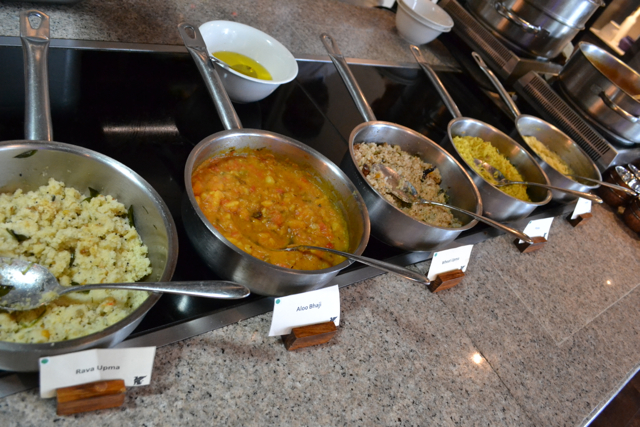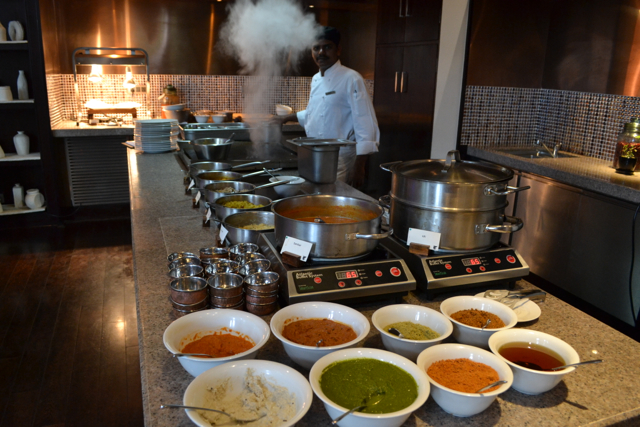 These are some of the condiments.  I believe the two red chutneys are tomato, the white one is coconut and the green is cilantro. Delicious on the fried lentil patties.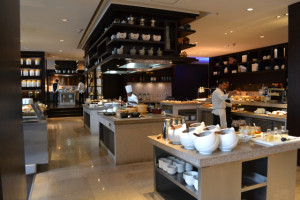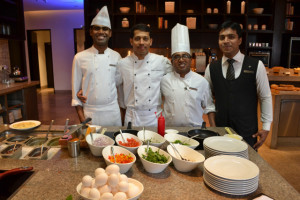 Above is a long shot of the three different kitchens. The Indian breakfast is in the background. The fellows who posed were at the middle station cooking eggs and in the foreground are the cereals, pastries, etc.